Welcome to The Torrington Crier
Pictures ©DavesPix 2015 and RHS Rosemoor view more in the gallery
The Crier is an A4 32-page monthly community newsletter, distributed free-of-charge to homes and businesses throughout Torrington and District, with a circulation of 5800 copies, giving a readership of approximately 14,500. It has been established for 25 years and as the only publication delivered across the region, is an excellent way to inform the community about local news, issues and events; it is also one of the best value advertising media in the area.
The Crier is here to keep the community up-to-date with local news, information and events and is a place to share YOUR news and views. We want to hear from you so please get in touch!
Latest News
Latest Events
6th December 2016
A Charity Christmas Concert With The Military Wives & The Hartland Orchestra
A Charity Christmas Concert in aid of Northam Lodge and featuring The Military Wives from Chivenor and The Hartland Orchestra will be taking place at the Bideford Methodist Church on Tuesday 6th December from 7.30pm.
This will be a wonderful musical celebration and will include some Christmas songs to get us in the festive spirit. There is bound to be some audience participation as well.
Tickets priced at £15 each are available from the Northam Lodge website www.northamlodge.co.uk, under 12s are free
6th December 2016
Abbeyfield Christmas Coffee Morning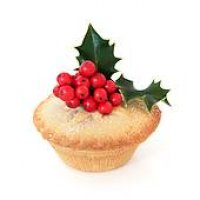 Our Christmas coffee morning is on Tuesday December 6th at Glen Tor, Villa Road, from 10.30-12 noon. As well as coffee and mince pies there will be stalls and a big raffle. You are all very welcome.
Residents are looking forward to the Christmas lunch with staff and volunteers at the Barnstaple Hotel and all the Christmas and New Year festivities at Glen Tor.
Do you know anyone who might like to find out more about living here, with our friendly and active residents? Why not ring our house manager on 01805 623605 for a chat and perhaps arrange a visit to meet with them and our staff.
9th December 2016
Great Torrington Town & Lands Charity Christmas Distribution of Vouchers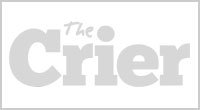 The Christmas distribution of vouchers to those residents of Great Torrington who are in receipt of any of the benefits listed below, will take place at The Plough, Fore Street, Torrington on Friday 9th December 2016, from 9.30am-2pm. No applications will be considered before or after the aforementioned times.
Please note - applicable benefits are:-
Attendance Allowance
Constant Attendance Allowance
Disability Living Allowance
Employment and Support Allowance
Incapacity Benefit
Industrial Injuries Disablement Benefit
State Retirement Pension
Only one claim per household. If you are claiming on behalf of a relative/friend, please bring a letter of authorisation signed by the recipient. Suitable evidence of entitlement to these benefits must be presented on the day and applicants MUST have been resident within the Great Torrington Parish boundary and shown on the Electoral Roll for not less than one year before the date of distribution.
I M Newman – Steward to the Trustees
10th December 2016
Tarka Valley Railway at Christmas

The main event for December is Santa's visit on Saturday 10th and Sunday 11th from 2-4pm on both days. His grotto will be in the carriage and we hope to have our loco illuminated with fairy lights. The cost is £5 per child to include a present. Booking is at the Puffing Billy.
We are making great progress at the site but still need willing volunteers to help, and not just on restoration work. All skills are needed, including marketing, digital and administration; so if you would like to come down for a chat, visit us at the carriage on a Thursday. We are closing the carriage at weekends over the winter but apart from a break at Christmas, we will still be there every Thursday.
Finally, do check out our website www.tarkavalleyrailway.co.uk and Facebook page for news updates and information.
Rob Martin, Tarka Valley Railway
10th December 2016
Enjoy Mince Pies & Chocolate with The Friends of Torrington Library
The Friends of Torrington Library invite you all to visit the Library on Saturday 10th December 10am until noon. There will be mince pies for adults and chocolates for the children and free prize draw tickets for everyone. This year we are also sponsoring a real Christmas tree for the foyer at Castle Hill, for everyone's enjoyment. Come and see what your Library has to offer!
We would also like to thank everyone for their support during 2016. We wish you all a very happy Christmas and prosperous New Year.
Friends of Torrington Library
10th December 2016
Christmas Market with Peppa Pig at Langtree Parish Hall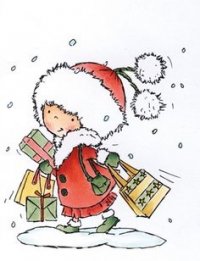 We will be holding Christmas markets on 10th and 17th December, from 10am until 2pm at Langtree Parish Hall and Peppa Pig will be at all four events - handing out a free selection box to every child that attends. We have 20+ stalls currently booked for each event, offering a wide range of crafts, food, gifts and other essentials, and a tombola, raffle and mulled wine. Our cafe will be open offering hot and cold meals, cakes and refreshments. Entry is free, so we look forward to seeing you there!
Adam Nicholls
14th December 2016
The Big Sing
The Big Sing has been going for over 10 years and is an opportunity for everyone to sing the wonderful carols of Christmas, regardless of whether they are church goers or not.
Why not come along and join the children, friends and neighbours in singing songs accompanied by Torrington Silver Band. All proceeds will go to the Mayor's charities, so we hope to see you at Torrington Pannier Market on Wednesday 14th December at 7pm.
A warm welcome awaits you.
15th December 2016
GTS Christmas Concert
We warmly welcome you and your friends and family to the GTS Christmas Concert, which is taking place on the 15th December at St Michael and All Angels' Church, Torrington, 7pm.
The Christmas concert is the highlight of our term and promises to be a feel-good event, full of festive cheer. The concert will feature a wide variety of Christmas music performed by both pupils and staff of GTS. Please arrive at 6.45pm for a prompt 7pm start. We look forward to welcoming you to our Christmas Concert. Join us for a Christmas Story!
All Events >