Welcome to The Torrington Crier
Pictures ©DavesPix 2015 and RHS Rosemoor view more in the gallery
The Crier is an A4 32-page monthly community newsletter, distributed free-of-charge to homes and businesses throughout Torrington and District, with a circulation of 5800 copies, giving a readership of approximately 14,500. It has been established for 25 years and as the only publication delivered across the region, is an excellent way to inform the community about local news, issues and events; it is also one of the best value advertising media in the area.
The Crier is here to keep the community up-to-date with local news, information and events and is a place to share YOUR news and views. We want to hear from you so please get in touch!
Latest News
Latest Events
28th March 2017
Big Sheep Easter Toddler Takeover!

Tuesday 28th March
Wednesday 29th March
Thursday 30th March
Park Open between 10am until 2pm
Dedicated Timeslots for Crafts and Activities in the EWE2 Arena
During the booking process, we will ask you to pre book a dedicated 2 hour time slot for your admission to the EWE2 Arena for the egg hunt, crafts and activities. The two choices are:
10am until 12noon & 12noon until 2pm.
... See more
31st March 2017
Mayor's Charity Concert
Great Torrington Silver Band will be joined by some very willing singers to bring you an evening's entertainment of well-known music; from the Floral Dance to Simon and Garfunkel. We will be celebrating May Fair and spring, with a little Old Time Music Hall thrown in for good measure! As the concert is close enough to Easter, there will be a small prize for the best Easter bonnet so be inspired and start creating! This year our Mayor has been raising money for two local charities important to every Torrington resident; the May Fair and Carnival committee and Torrington in Bloom. May Fair has traditionally been one of the most significant annual events in the town involving the children of the town, many local people and bringing past residents back to visit. Torrington in Bloom makes sure the town is beautifully presented, not only for us residents but for the many visitors we have throughout the year. Please try to support this musical event or, if you can't make it on the night, donations will always be gratefully received by Karen at the Town Council office! Entry £5 on the door.
7.30pm - 11pm at St Michael's and All Angels Church, Torrington
31st March 2017
Stargazing at Meeth Quarry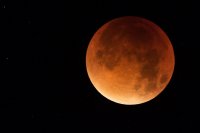 Join us from dusk onwards to enjoy the incredible dark skies and breathtaking stars at Meeth Quarry with the opportunity to stargaze with the experts.
Learn about constellations and planets using professional telescopes.
• Hot drinks available
• Bring torches (with red film covers or rear bicycle lamps)
• Bring binoculars or telescopes if you have them
• Wrap up warm. Sturdy footwear essential.
Please check the weather, this event will not take place if there is cloud cover.
We ask for a £2 donation for adults.
For event updates on the day only: phone 01837 811889
For event information contact: jpullin@devonwildlifetrust.org
1st April 2017
RHS Rosemoor The Lindt Gold Bunny Hunt
A chance for families to explore the gardens in all their Spring glory and find wonderful flowers, beautiful views and the iconic Lindt Gold Bunny! Available at all four RHS Gardens, hop along the Lindt trail and solve all the clues to be rewarded with a delicious Lindt chocolate treat. There are Family events including seed sowing, hat making and craft activities. Please check the website for details, activities vary daily.
Normal Garden Admission
1st April 2017
Red Line Around the Torrington Community Hospital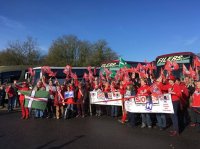 The Success Regime is planning massive cuts to health services
in Devon as part of their STP - Sustainability and Transformation Plan. The STP will devastate the services we all depend on and must be stopped. At a time of black and red alerts, with hospitals across Devon in crisis, those behind the STP plan to: • cut 590 acute and community beds across Devon • cut hundreds of nurses' jobs and access to continuing care • cut acute services in North Devon • cut most of the remaining community hospitals. They really believe there are no red lines when it comes to cuts. They claim
to be able to deliver a better health service at the same time as making cuts to the tune of £550 million in Devon alone. On 1 April communities across Devon will put a human red line around each and every hospital. This will be a visible statement of our own red line, 'no cuts to any health services anywhere in Devon
1st April 2017
Winkleigh Singers Concert at St Michael's and All Angels Church
The Winkleigh Singers with four fine soloists and Andrew Millingon, organist, perform Mozart's Requiem & Liszt's Via Crucis, 7.30 - 9.30pm, tickets from www.winkleighsingers.org.uk
All Events >