Welcome to The Torrington Crier
Pictures ©DavesPix 2015 and RHS Rosemoor view more in the gallery
The Crier is an A4 32-page monthly community newsletter, distributed free-of-charge to homes and businesses throughout Torrington and District, with a circulation of 5800 copies, giving a readership of approximately 14,500. It has been established for 25 years and as the only publication delivered across the region, is an excellent way to inform the community about local news, issues and events; it is also one of the best value advertising media in the area.
The Crier is here to keep the community up-to-date with local news, information and events and is a place to share YOUR news and views. We want to hear from you so please get in touch!
Latest News
Latest Events
29th August 2016
Little Torrington Summer Fete & Dog Show
We welcome everyone to our summer fete on August 29th, Bank Holiday Monday. Come along to Little Torrington and enjoy our famous BBQ, craft, plant and food stalls, entertainment, family fun activities and dog show. Free entry, plenty of car parking too! All profits to support the repair of St. Giles Church.
1st September 2016
Water Sports Day at Meeth Quarry Nature Reserve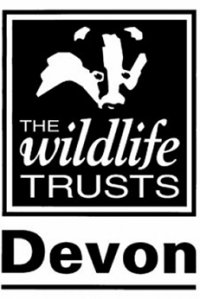 A unique opportunity to explore this DWT nature reserve from a new watery angle! Or simply enjoy some water sports activities with your family. Join us for raft building, kayaking and canoeing on Thursday 1st September, 10am-12noon or 2-4pm. £12 per person, booking essential.
Children must be 7 years and over and under 18's must be accompanied by an adult.
The water sports will be led by qualified instructors from Encompass Training SW, all equipment will be provided. For bookings phone DWT on 01392 279244 and for more information go to devonwildlifetrust.org.
3rd September 2016
Open Weekend at Tarka Valley Railway
Please see the attached poster for the Open Weekend on Saturday 3rd and Sunday 4th of September. On the 30th September, we are having an evening event at the Puffing Billy when Richard Clarke will be giving a talk on the London Underground. It's 7 for 7:30 and the cost is £3 per person to include snacks.
4th September 2016
Torrington Commons Conservators' Treasure Hunt
All family members are welcome to take part in the Conservators' Walking Treasure Hunt, which will take place on Sunday 4th September. This year the route takes you mainly around the town, with only the fringes of the Commons included, which means that it will be mostly on the flat. The Treasure Hunt will start at South Street Car Park and is free. You are asked to be there at 2.30pm so we can send groups out at regular intervals, depending on numbers.
So if you think you know Torrington well, why not come along and join in? All you need is a pen or pencil to write down the answers; see if you know more about the town than your Mum and Dad, or Grandma and Granddad for that matter!
If you're a visitor to the town then you are invited too, all you have to do is keep your eyes open!
All Events >