Welcome to The Torrington Crier
Pictures ©DavesPix 2015 and RHS Rosemoor view more in the gallery
The Crier is an A4 32-page monthly community newsletter, distributed free-of-charge to homes and businesses throughout Torrington and District, with a circulation of 5800 copies, giving a readership of approximately 14,500. It has been established for 25 years and as the only publication delivered across the region, is an excellent way to inform the community about local news, issues and events; it is also one of the best value advertising media in the area.
The Crier is here to keep the community up-to-date with local news, information and events and is a place to share YOUR news and views. We want to hear from you so please get in touch!
Latest News
Latest Events
1st June 2017
Great Torrington Bowling Club Open Day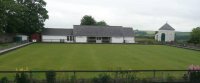 The outdoor season has now begun and the green has had loving care over the winter and is in wonderful condition. All are welcome to join us for a taste of bowling, club evenings are Mondays. There is an Open Day on Sunday 4th June from 2pm.
Please come and join us. Further information from our website: greattorringtonbowlingclub.co.uk
9th June 2017
The Big Music Quiz at TTVS in aid of Little Frogs Pre-School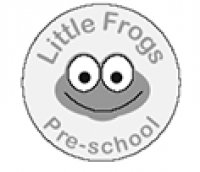 7-7.30 start, £2.50 pp, max 6 per team. In aid of Little Frogs Pre School. Call Lorraine 01805 623635 to book a table
16th June 2017
Round The Square Music & Art Festival 16th - 18th June
Great Torrington is holding a festival over three days in June, based around it's fabulous town square, to help raise money to reopen its
historic town hall. The festival's focus reflects the diverse and wonderful community the town has, by putting on a wide range of events; with music ranging from rock to jazz; art from formal to abstract and performances from modern to traditional. We will have talks and presentations, street theatre, dance, children's activities and a myriad of other festival goodies across several town streets and venues. Artists from across the UK have been enticed to come to entertain, with a little something for everyone. Alongside the wide-ranging music on offer, there will be a day of children's activities (Saturday) and a day of dance (Sunday), all in the square and free in the streets! The church will host local participation shows, commemorating the famous botanist and illustrator Keble Martin, once of the parish, with a project from Great Torrington School. The museum will be open (in part) and illustrated talks of local interest will be presented, along with a town walk providing context to the mediaeval history of the town. Art is well catered for, with an exhibition by John Hurford, a local artist with an international reputation, and Paul Seed, local film and TV director, who will be exhibiting photos in the Plough Gallery. The town is famous for its May Fair celebration, and this festival will be building on that, reinforcing its position as one of the strongest communities in the country. The vibrancy of the town's folk is the main inspiration behind the whole event. "Torrington has such a wide range of fun-loving good people that we felt we wanted to put on a festival that reflected that", says Matt Whittaker one of the organizers. The Plough will be the centre of proceedings, with a full programme of world and indie music, workshops, dances and film. Local artists and bands get a platform on which to play at the church on Friday, and the Torridge Vale Club on Saturday, with the club hosting a special 'youth' show on Sunday afternoon with local hot favourite 'boy band' star Rich Cottell. Other entertainment comes from The G.T. Silver Band, Gittisham Hall Jazz band, Truffetete French dance band, Morris and Appalachian dance, Streetz, Punch and Judy, Children's Circus skill activities and plenty more. There is much to see and do, ticket prices are being held at a minimum to encourage participation, and under 16's are free! The festival is being funded with support from within Great Torrington; The Chamber of Trade, Town Council and the Rotary club, but if anyone else wishes to help fund some of the extensive ongoing costs, then please do get in contact. Contact Matt Whittaker 01805 622830. All tickets are available from The Plough Arts Centre 01805 624624 www.roundthesquare.co.uk. Facebook; round-the-square-music-art-festival
18th June 2017
Roborough Garden Party
Roborough Village Hall Committee is holding a Garden Party, at the kind invitation of Mr and Mrs Brown, on the 18th June 2017 at Beres House, Roborough.
Come and relax in this beautiful setting and enjoy live music provided by the Umberleigh Bovver Boys. Plant sale, cakes, cream teas and liquid refreshment will be available. Admission by donation, gates open 2.30-5pm .Parking in nearby field. EX19 8SX.
18th June 2017
Rolle Canal Walk to Beam Weir, Aqueduct and Roving Bridge.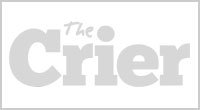 Start 2:30pm at Puffing Billy.
The walks are organised by the Rolle Canal & Northern Devon Waterways Society, who appreciate a contribution of £2 towards their voluntary work on the upkeep of the canal heritage. Everyone is welcome to join in – just turn up at the start for your free copy of the new information leaflet, or if you need further details of the walk, email: hassallc@ymail.com.
25th June 2017
Burraton Male Voice Choir in Concert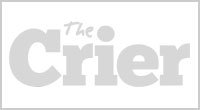 Cream teas at Netherne, Clogshill Cross Yarnscombe, from 2.30pm
All Events >