Welcome to The Torrington Crier
Pictures ©DavesPix 2015 and RHS Rosemoor view more in the gallery
The Crier is an A4 32-page monthly community newsletter, distributed free-of-charge to homes and businesses throughout Torrington and District, with a circulation of 5800 copies, giving a readership of approximately 14,500. It has been established for 25 years and as the only publication delivered across the region, is an excellent way to inform the community about local news, issues and events; it is also one of the best value advertising media in the area.
The Crier is here to keep the community up-to-date with local news, information and events and is a place to share YOUR news and views. We want to hear from you so please get in touch!
Latest News
Latest Events
7th October 2016
Big Bang @ GTS 2016 - Invent, Ignite & Inspire
The Big Bang @ GTS 2016 will take place at Great Torrington School, on 7th October 2016.
From 8.45am to 2.45pm, 600+ pupils from primary and secondary schools will be wowed and inspired by professionals in STEM (Science, Technology, Engineering & Maths). But don't worry as from 3.30-5pm the doors will open to the general public, so children can bring their family and friends.
Throughout the day there will be an array of various workshops, including Space Odyssey (Simon Ould) and his Planetarium Dome, as well as the amazing Peter Wright from Wonderstruck, with his Fantabulous Rocket Show.
The Sports Hall will be full of fun interactive stands, provided by local employers and organisations. Those confirmed so far include, TDK Lambda, Anglo-Krempel, Eaton Aerospace, Beran Instruments, Plymouth University, Exeter College, Sciencedipity and many more…
Lisa Hutchings from North Devon+ says, "STEM subjects are part of our everyday life; whether it's cooking our food, paying our bills or putting together furniture! The STEM sector requires 160,000 engineers, scientists and technicians per year by 2020. It is vital that we encourage and inspire our young as there are so many opportunities. This is exactly what the Big Bang is all about, to excite and enthuse both pupils and parents".
If you are interested in STEM and would like more information, please contact Lisa Hutchings at North Devon+, 01237 426426 or visit:
www.devonenterprisepassport.co.uk/bigbang.html
https://www.facebook.com/STEM-in-North-Devon
14th October 2016
BIG SHEEP EVENT FOR THE APPLEDORE RNLI FRIDAY 14th OCTOBER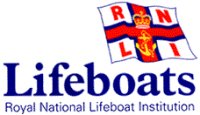 Strictly for grown ups (and all big kids!)
Join our evening of fun and games at Devon's largest indoor playground.
All recycled teenagers welcome.
The best sheep show in Devon
Licensed bar with Country Life Brewery
Food available
6.30 - 9.30
£8pp includes free draw ticket
Tickets in advance
Big Sheep, RNLI Appledore shop
Ring Bob 07507514725, Pat 01271 346560
15th October 2016
Torrington Corps of Drums fundraising events
Torrington Cavaliers & Corps of Drums Race Night, Saturday 15th October.Torridge Vale Social Club
Rock and Roasties with Phil Brock 'Echoes of Elvis', Friday 28th October, Torridge Vale Social Club, doors open 7.30pm. Tickets £6 each, available from Tracey at Ware's Butchers.
We are still in need of new members so if you, or anyone you know may be interested, please do come along to our practice night on a Friday evening, 7pm at the Scout Hall, Gas Lane or give Graham Reed a call on 07504 928 432 for further information.
Thank you!
16th October 2016
Massed bands concert 16th October 7.30pm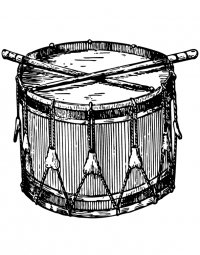 An excellent evening of music from Bideford Town Band, Torrington Silver Band and Appledore Band.
Sunday 16th October 7.30pm at Kingsley School Theatre, Northdown Road, Bideford. Tickets are £6 and are available from any of the bands or phone 01237 475653.
All Events >