Welcome to The Torrington Crier
Pictures ©DavesPix 2015 and RHS Rosemoor view more in the gallery
The Crier is an A4 32-page monthly community newsletter, distributed free-of-charge to homes and businesses throughout Torrington and District, with a circulation of 5800 copies, giving a readership of approximately 14,500. It has been established for 25 years and as the only publication delivered across the region, is an excellent way to inform the community about local news, issues and events; it is also one of the best value advertising media in the area.
The Crier is here to keep the community up-to-date with local news, information and events and is a place to share YOUR news and views. We want to hear from you so please get in touch!
Latest News
Latest Events
22nd July 2017
The Grumpy Old Men at Buckland Brewer Hall 7pm for 7.30pm
An evening of live music, classic hits from the 60's, plus a touch of 'Rhythm 'n' Blues' and 'Rock 'n' Roll',
£10 including a ploughman's supper. Please book in advance. 07976 220 014 or 01237 451822
email: bbvhbooking@gmail.com.
Proceeds to Buckland Brewer Hall. Registered Charity No. 297685
29th July 2017
Weare Giffard Village Fete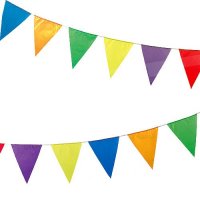 Weare Giffard Village Fete will start from 2pm onwards and will include a traditional family fun day. Entry is adults 50p and children free!
Beer tent, BBQ, cream teas, games, competitions, tug of war, raffle, tombola and lots more. Sorry, no dogs!
If anyone has a classic car that they wish to exhibit, or if there are any aspiring tug of war teams (teams of 8) that would like to enter this competition then contact Gay Daniels 01237 421606.
30th July 2017
1940's Tea Party at Iddesleigh
Sunday 30th July 3-5-30pm at Northcote Hall, Iddesleigh.
A nostalgic afternoon with music, comedy and monologue, opportunity for all to join in. A delicious high tea and hamper draw. Dress for the occasion (optional)!
Tickets £10 (£8 for friends), 01805 804347, all profits to the friends of Iddesleigh.
5th August 2017
Elevation Festival 2017
Live music festival at Cranford Cross nr Torrington
8 band lineup + kids stuff , bar , food etc
MUNGO JERRY
Skata Tones , Tuesday Syndicate , FOS Brothers ,
Big Al & the wild strawberries , Head over Feet
Raggamuffins , Super8
lots of great ticket offers , click the link below
11th August 2017
Concerts in Yarnscombe 11th & 13th August
In August, in St Andrew's Church, we will be hosting two evenings of concerts. Firstly Small Town Jones on Friday 11th August, with Rakes Adrift on Sunday 13th August. Both events start at 7:45pm with refreshments available. Tickets in advance or on the door £7/£8 (adult) £5/£6 (child).
Combined advanced tickets for both nights also available for £12 (adult)/£8 (child).
Our infamous Big Brunch is already proving popular, at 10am on the Sunday morning at the village hall.
Tickets for all events are available through yvw.tickets@gmail.com or via 07542 813 882.
All enquires see our Facebook page (@yarnscombevillageweekend) or email yarnscombe.weekend@gmail.com.
26th August 2017
Cavaliers' Revels on the Commons
The Cavaliers are planning to hold another of our 'Cavalier Revels on the Commons' events again this year.
Please join us on the Old Bowling Green on Saturday August 26th from 2pm. There will be refreshments, entertainment for the children, gentle music, beer tent and maybe a few surprises. Please come along with all the family for fun, a relaxed time and to support the Cavaliers.
All proceeds will go to kick start our next major bonfire build, The Mayflower.
All Events >